Turn up your practitioner profile using SeeYouDoc MD
SeeYouDoc MD lets you create your practitioner profile, add information about your clinic, and manage your schedules and appointments effectively.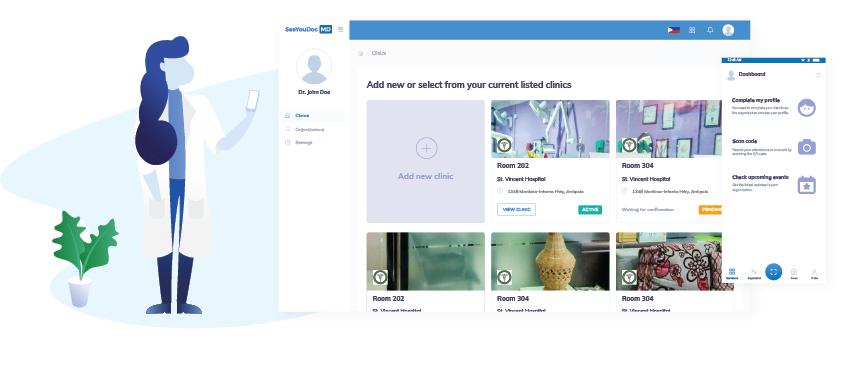 Online Profile
Make your medical profile stand out as you customize the information you share with your patients.
Calendar
Be in charge of your schedule and maximize your productivity using a comprehensive calendar.
Appointments
Let your patients experience quality health care services while you efficiently manage your daily appointments.